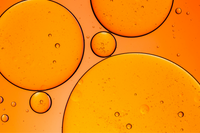 Your CBD quality checklist
When it comes to choosing a CBD product, there are a few key things to look out for. Where does your CBD come from? How is it manufactured and by whom? Are you getting good value per dose? Consider the items below to ensure quality and value before you buy.
It's made from hemp grown and processed in the U.S.—as locally as possible

It's made from hemp grown with organic farming practices, on "virgin" land

It's tested by a third-party lab to ensure it's free from pesticides and other contaminants
The CBD brand manufactures its product in house (rather than white-labeling)

Batch records prove the product is as potent as it says it is

The brand is transparent with its processes and guarantees satisfaction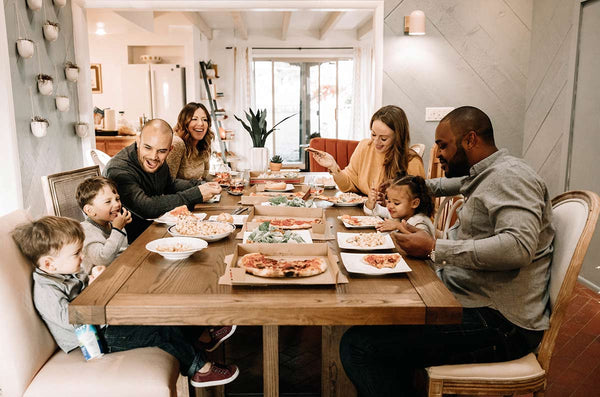 Can you trust your CBD company?
Who are the people behind your CBD? Passion and transparency are important with any brand—but especially when it comes to the under-regulated hemp and CBD industry.
Learn more
The Half Day process
Our CBD products undergo meticulous growing, harvesting, processing and formulation.
We take this process seriously, and make it our mission to be as transparent as possible.
Step 1: Genetics

A great CBD oil will contain a combination of terpenes—cannabinoids unique to the strain of hemp from which it is derived. Our trusted network of American farmers uses strains that have been carefully bred for a robust cannabinoid profile, while keeping THC below 0.3%. To learn more, see our batch records.

Step 2: Growing

Fortunately, hemp thrives easily outdoors without the use of pesticides. We only partner with American farmers whose land is "virgin", meaning previously uncultivated or completely free of harsh chemical use. As a Chicago company, we strive to support local farms in Illinois—where the majority of our oil, isolate and hemp flower comes from. We visit and inspect each of our farms to ensure there is no risk of exposure to pesticides by nearby farms.

Step 3: Harvest

Harvesting hemp is long, hard work. To ensure consistency, farmers harvest all plants around the same time and hang the plants to dry for several months. Our farmers work to control moisture in their drying facilities—ensuring the purest possible product. All of our hemp is inspected and tested for imperfections before moving into extraction.

Step 4: Extraction

Our full-spectrum CBD oil is made via the supercritical CO2 extraction process, while our isolate products use the ethanol extraction process. The CO2 extraction process uses intense pressure and temperature change to push CO2 through the hemp to strip it of oils, waxes, etc. The result is a completely pure extract that doesn't require additional filtering or evaporation. The ethanol extraction process uses alcohol to draw out the cannabinoids, which are then seperated out and infused into our oils. Our facility is GMP (Good Manufacturing Practices) certified and is often inspected for quality control.

Step 5: Third-party testing

Third-party testing is a crucial step in proving the cannabinoid makeup of your product and whether or not it's compliant with rules set by the federal government. We only test through highly-regarded third-party testing services—which we list right on every COA. 

Step 6: Formulation + manufacturing

Because CBD can be consumed or applied in many ways, every formulation we make considers three important things: What problem are we trying to solve? What flavors or scents will make it more enjoyable? What is the best delivery method for the intended use? Our formulated products (gummies and topicals) are created and made in small-batches by our expert team, in-house to ensure quality and freshness—unlike many CBD brands that use white labelers and co-packers. This also ensures we're able to pass on maximum value to you. 

Step 7: Bottling

We think bottling is one of the most important steps to delivering a safe product – that's why we don't outsource. Instead we bottle/package our products in our private Chicago kitchen within the Amped Kitchens campus, with a licensed food safety manager. They help us provide a safe, clean and frequently inspected environment for quality control that meets retail standards.

Step 8: Gratitude

We strive to deliver a great customer experience every time and greatly appreciate all of your feedback. Your praise AND critique help us make our products better. We especially love to hear ideas for new CBD products you might like. Feel free to send us a note anytime—via email or social.